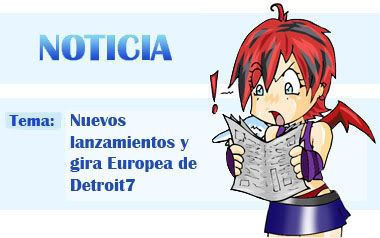 El grupo Detroit7 ha anunciado el lanzamiento de dos nuevos álbumes para el día 20 de Enero del 2010. Este nuevo trabajo será una recopilación de temas llamado "FRESH" y una recopilación de grandes éxitos titulado "FEVER".
El primero, "FRESH", saldrá en dos versiones diferentes: la edición regular que será solo un CD con siete temas y la edición limitada que será el nombrado CD con las siente canciones y un DVD con los vídeos de cinco canciones en directo de su pasado concierto en París. Y el segundo, "FRESH", saldrá en una sola edición de un CD con 15 temas.

[FRESH / CD+DVD ]
CD:
01. Turn up Fader / detroit7×MYSS
02. C'mon, C'mon, C'mon / detroit7×DUCK ROCK
03. PEANUTS BUTTER BOMB / detroit7×元晴 from SOIL &"PIMP"SESSIONS
04. VIVID SANDI / detroit7×金澤ダイスケ from フジファブリック
05. サンデーボウイ / detroit7×安部コウセイ
06. COLD HEAT – MYSS Remix / detroit7
07. LOVERS FIGHT – DUCK ROCK Remix / detroit7
DVD:
01. MR. KATO ON THE ROAD live@ La Feline, Paris, France
02. 24HOURS live @ Printemps de Bourges, France
03. WHY? live @ Printemps de Bourges, France
04. KISS THE MOON live @ Printemps de Bourges, France
05. MR. JAY ON THE ROAD

[FEVER / CD]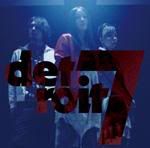 CD:
01. LOVE & CONFUSED
02. IN THE SUNSHINE
03.  魔法使いサリー
04.  Beautiful Song
05. This Love Sucks
06. Raise High!
07. いびつな花
08. Ordinary Madness
09. BUZZ OFF
10. KISS THE MOON
11. Watering!
12. おわらない歌
13. WHY?
14. COLD HEAT
15. おわりははじまり
Además el grupo ha informado que realizará una nueva gira Europea para el 2010. La gira durará 17 días y se centrará en Francia y Alemania, pasando también por Dinamarca y la República Checa.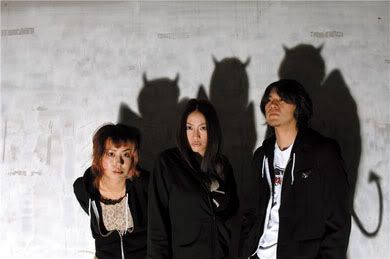 Gira de Detroit7:
05/03/2010 – Camji (Niort, Francia)
06/03/2010 – Lucerna Music Bar (La Rochelle, Francia)
09/03/2010 – Sonic Ballroom (Colonia, Alemania)
10/03/2010 – Hafenklang (Hamburgo, Alemania)
11/03/2010 – Studenterhuset (Aalborg, Dinamarca)
12/03/2010 – Volksbad (Flensburgo Alemania)
13/03/2010 – White Trash (Berlín, Alemania)
14/03/2010 – Lucerna Music Bar (Praga, República Checa)
16/03/2010 – Kuckungnest (Berchtesgaden, Alemania)
18/03/2010 – Gigors Electric (Givors, Francia)
19/03/2010 – Les Lendemains (Tulle, Francia)
20/03/2010 – Les Abattoirs (Bourgoinj-Jallieu, Francia)
21/03/2010 – Le Korigan (Luynes, Francia)
23/03/2010 – Subsonic (Montpellier Francia)
24/03/2010 – CAT (Burdeos, Francia)
25/03/2010 – Olympic (Nantes, Francia)
26/03/2010 – The Petit London (Toulouse, Francia)
27/03/2010 – La Gespe (Tarbes,France)
29/03/2010 – Le Klub (París, Francia)

Página Web deDetroit7: http://detroitseven.com/
---
Selina